SMM BIGBON
Focus on youth!
Developing a strategy and maintaining branded communities in social media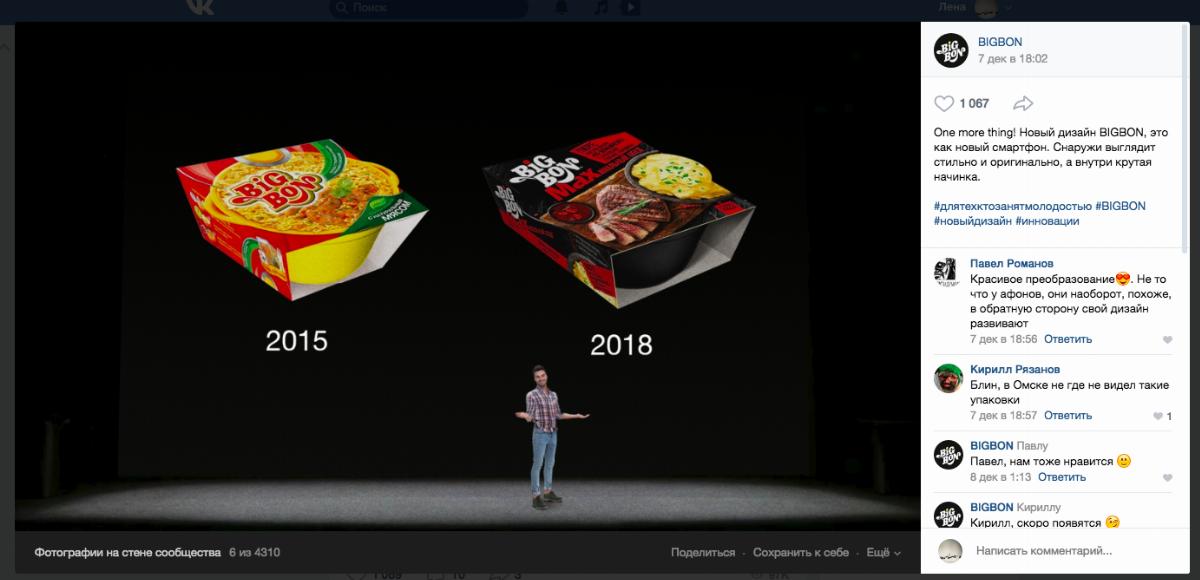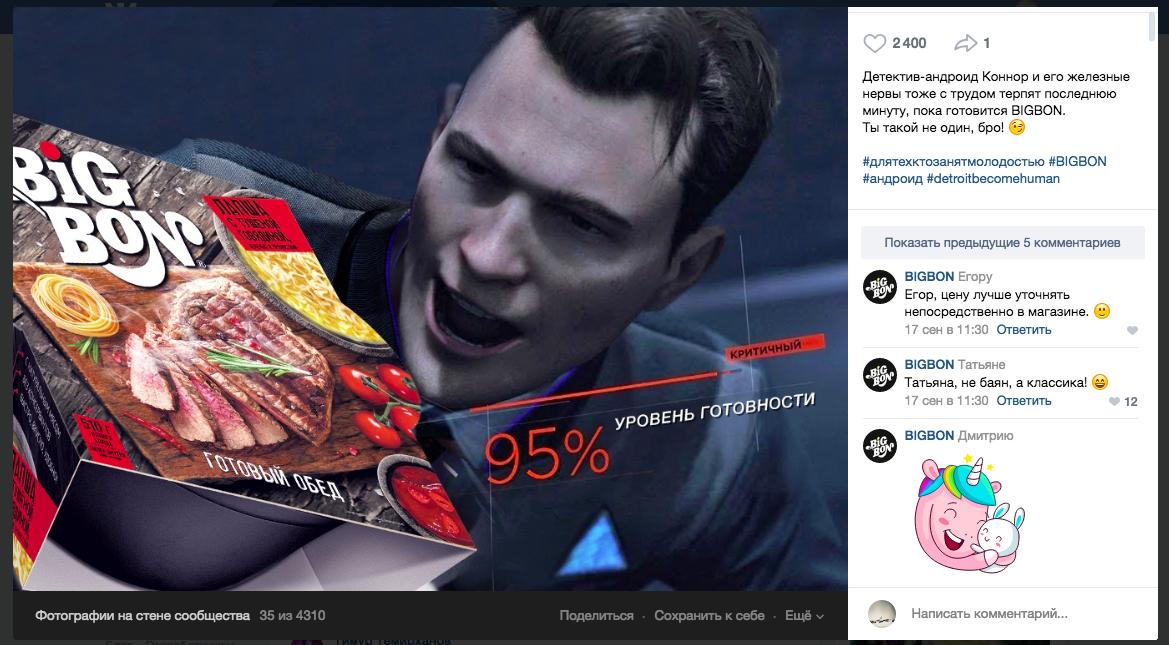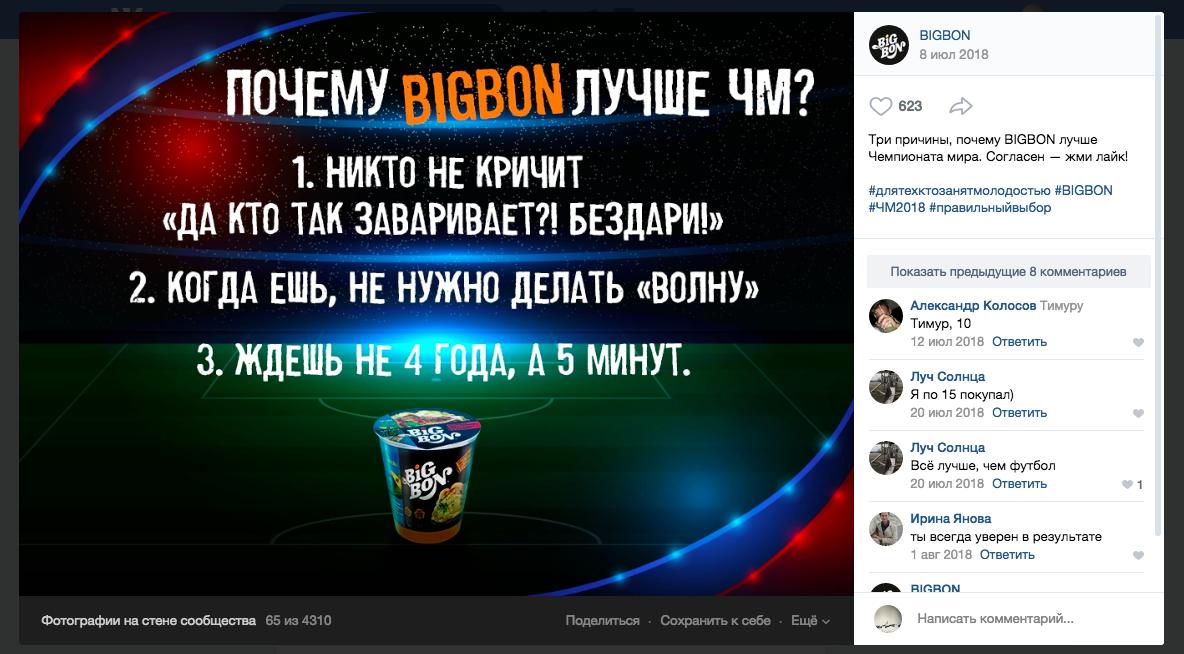 Goal
Integrate BIGBON into the lifestyle of modern youngsters by ensuring maximum affinity of common interests and beliefs. The main channel - social networks:

- VK (vk.com/bigbon)
Implementation
BIGBON is a brand that fully shares the values of contemporary youth. Unlike adults, it understands the significance of young people's passions and doesn't consider their hobbies and pursuits «a waste of time».
We developed several types of posts to reinforce this concept. We also continue to look into our subscribers' interests and diversify content on a regular basis.
Types of posts
Branded style
In order to create brand recognition and maintain one style in our posts, we use several techniques:


We pose as a youth brand, so we're adding positive yellow to the austere black (main branded colour).


Supplementing posts with promotional product packages, increasing brand recognition and familiarising users with new offers.


Sustained styling of our posts makes it easy for consumers to recognise the product on the shelf at the points of sale.
Result
VKontakte


4 000 – users joined the community in a year, from 54 000 to 58 000 subscribers.
605 511 – impressions in a year (average amount).
0,55% — ER %, KPI — 0,5 %.
Instagram
From 0 to 2873 – growth of the Instagram community i
n a year
(2017-2018).
338 304 – impressions in a year (average amount).
3,46% – ER %, KPI — 1,4%.