BIGBON
Integrating BIGBON in the territory of gaming
Communication strategy 2019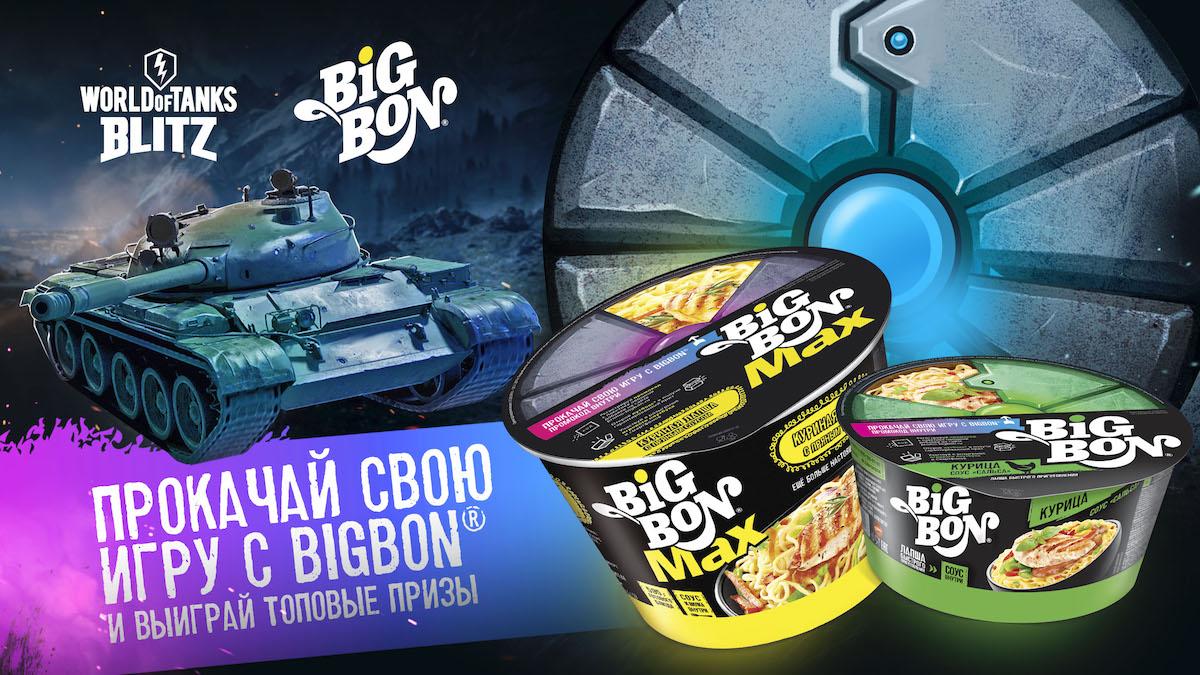 Goal
Find a relevant communication platform to engage Gen Z audience (young people aged 16-24) in communication with the brand and motivate them to buy. Reinforce BIGBON's positioning with the youth.


Implementation
«BIGBON and games are made for each other: don't get distracted from the game when hunger strikes»


Occupy the territory of gaming: gamer audience is larger than e-sport audience; gaming covers more situations for BIGBON consumption.
Also pilots for integration in the territory performed very well — user engagement in branded communities was increased by 30% when using game mechanics or mentioning games in posts.

FIRST FLIGHT
«You run — I shoot», April 2019


Idea: What can you do if you get hungry during a game with a friend, but you can't afford to get distracted? We found a solution in a nostalgic format «You run —
I shoot», when two players play by the same computer.
Presenting BIGBON on the territory of gaming and forming audience awareness.
The flight was focused on BIGBON Max. To present the brand on the territory
on a large scale, we used opinion leaders and SMM.
Six trending streamers participated in the activation (30 000 to 100 000+ subscribers), and played in pairs with their friends — playing and eating BIGBON MAX at the same time.
Additional support in «VKontakte»:
SECOND FLIGHT
24 BIGBON Challenge, June 2019


Idea: When you are busy being young with BIGBON and plan to play video games with friends, it's easy to get sucked in for the day!
We created a country house party — «Stream house» format, where several streamers got together to game for 24 hours. Some were playing, some were commenting, and some had meals with legendary BIGBON flavours.
It streamed on the channel of the most popular «stream house» guest:
https://www.twitch.tv/sholidays
. The rest of the channels aired a re-stream:
Twitch and YouTube.
THIRD FLIGHT
Promo project with World of Tanks Blitz, September 2019
Idea: When hunger strikes, BIGBON will help you recharge and take on the max level with renewed powers and equipment.
The brand collaborated with the game World of Tanks Blitz (legendary tank shooter) and launched a promo activation. To become a member, you need to buy
a promotional BIGBON and register the promo code on the project website.
Every participant will receive a guaranteed loot box — WoT Blitz game currency
or bonus codes. Participants also have an opportunity to compete for the major prizes: a gaming laptop, smartphones and Steam keys.
The collaboration helped activate large gaming communities (gifts relevant for gamers of a particular game), which provides more engagement. Main and second-tier prizes attract a large audience.
Result
FIRST FLIGHT • 234 330 total number of views of streams vs 202 000 planned KPI.
SECOND FLIGHT • 3 031 510 views on Twitch and YouTube vs 2 700 000 planned KPI.


7 333 000 reach on all platforms (announcements on VK, Twitch, Instagram etc.)
vs 6 460 000 planned KPI.
THIRD FLIGHT • 19 000 promotional codes were created for the flight (for 1 month) which already ended in the middle of activation.