#tele2offscreen
TikTok challenge
Show honestly what happens off screen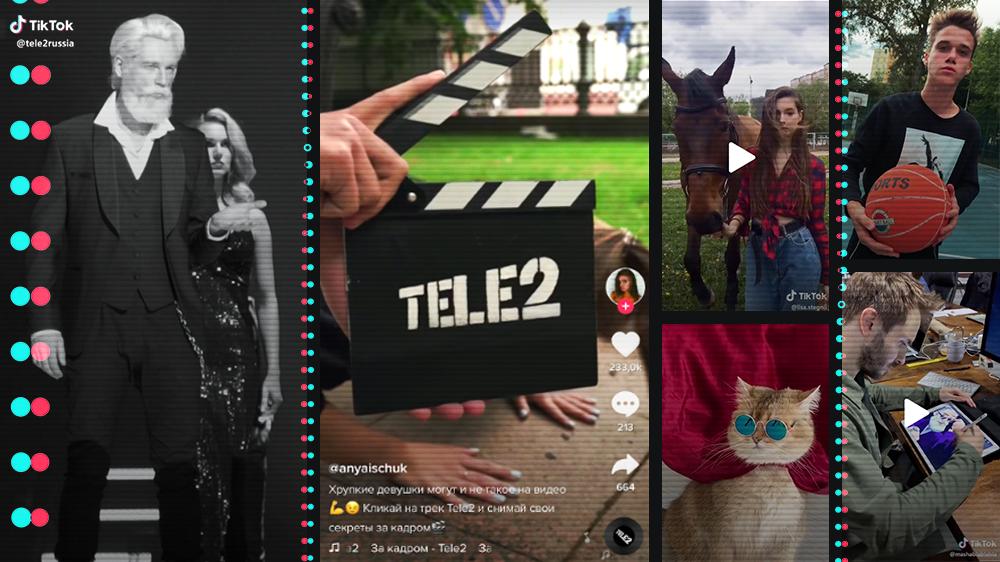 Goal
Create a project with other rules on a platform for «generation Z» — TikTok, that would engage the network's audience.
Implementation
There is no shortage of beautiful online videos with a though-through background and script, but no one knows what is really happening on the scene.
We decided to honestly show what is hidden behind the scenes of the official Tele2 commercials, videos of popular TikTok bloggers and all interested users of the network — participants of the TikTok challenge #tele2offscreen.
All the videos had a special «branded» soundtrack.
PROJECT STRUCTURE
Challenge #tele2offscreen
Shoot a video using a track from the brand: beginning of the video — show what viewers see in the scene, and then reveal what actually happens behind the scenes.

They picked up the challenge — uploading videos about how they do the shooting.

Bloggers supported the challenge and reveals the secrets of making WOW-videos. Bloggers' creative was based on their personal content style in order to natively integrate it in the feed.

Result
16 480 700 video views, total number vs planned 12 000 000 (+37%)
6 600 000 unique views vs planned 4 300 000 (+53%)
13,7% ER (like / view) vs planned 11% (x1,7)
3450* > 1500 the number of UGC-videos
This is 2 times the average number of advertising campaigns on TikTok.
*UGC was tracked for videos with >1000 views. The rest of UGC has less than 1000 views or has sound unavailable due to the creators' age or other reasons.