ARARAT «The Faces of Theatre»
Creation and maintenance of a branded digital platform
Engaging celebrities and giving away theatre tickets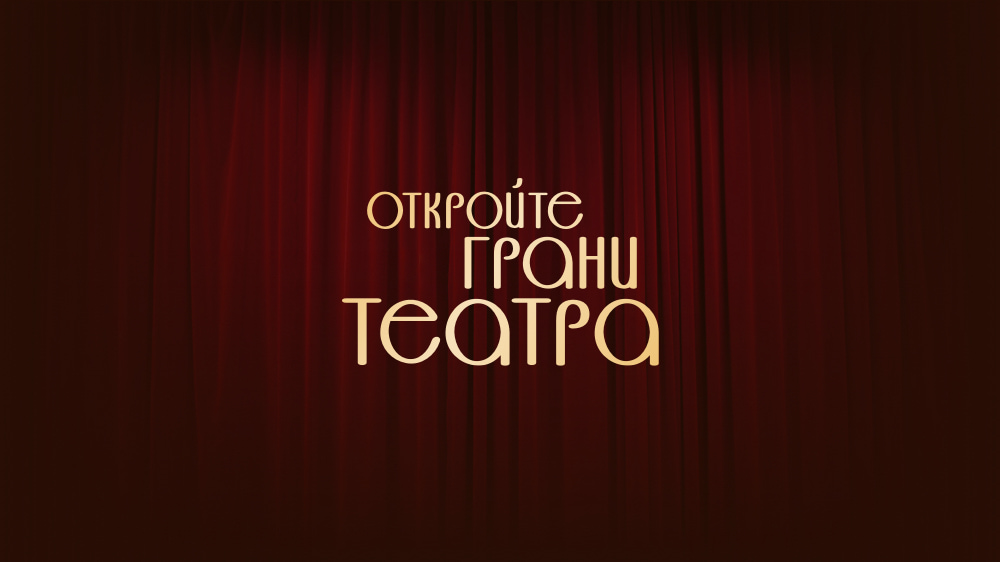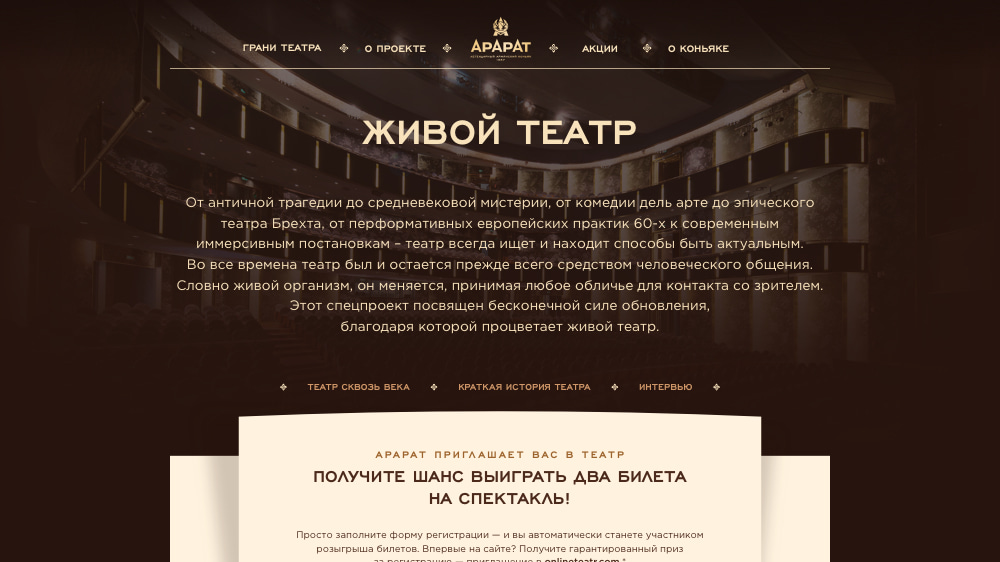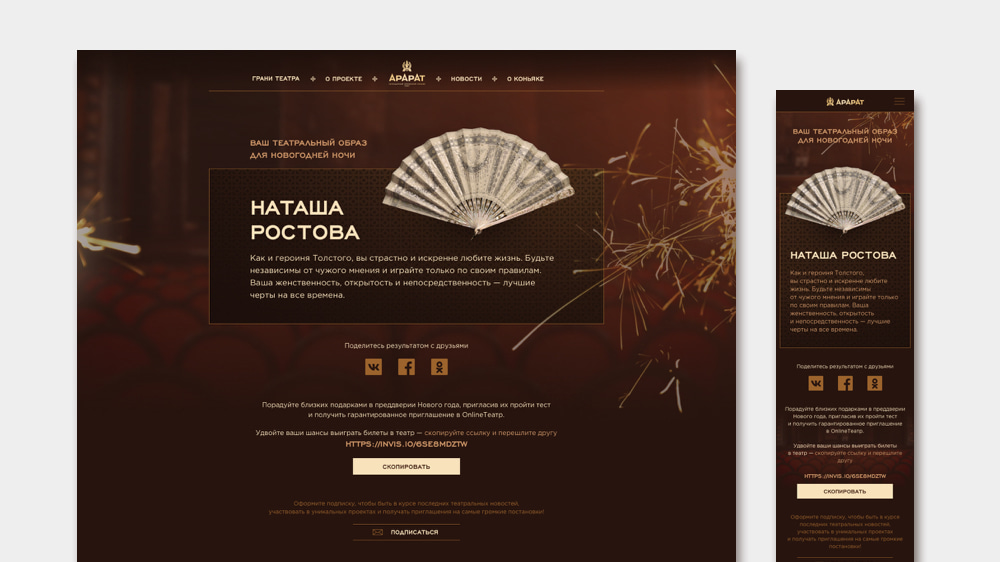 Goal
Emotional engagement of the audience and building brand loyalty. Working with a difficult audience in the alcohol field through the approach of theatre enthusiasm.
Implementation
Developing «The Faces of Theatre» platform that engages the female audience of product consumers and makes them loyal to the brand.

The brand uses a certain segmentation — the purpose of the project is working specifically with the female audience, however it can also engage a certain number of men.
The project consists of several consecutive parts (flights) and integrates the long-standing Ararat experience of theatrical collaborations with the desire to create a platform that implements stable communication with the consumer.


Developing competitions, activations with celebrities, giveaways of tickets to various events, theatre-themed content updates. All of this helps build customer loyalty to the product that is organically integrated into the content.
In order to participate in the community life, users enter personal information which allows us to keep in touch with them, highlight activations and send newsletters.


Media agency leading.
Developing promotional materials — banners and a newsletter.
Result
4th flight «New classics», the end of 2017:


2491 participants. Exceeding KPI by 161% (planned KPI — 1550 participants).
8000 website visits.
777 000 — media campaign reach. Exceeding KPI by 200%.
2500 — user signups with media.